5. Global Reconstruction
See by yourself how much the home where you live or the office where you work at present deviates from the correct layout. No consultation required to find out if you are living or working in the wrong building.
Verify the effects in your own situation and move as soon as possible to a Fortune-Creating Building built by a builder participating in the Global Reconstruction Program.
Without this knowledge, everyone may begin to love their present home or office, and, as a result, begin to experience inconveniences and problems in life, not knowing where they come from.
For further information, please visit: www.globalreconstruction.com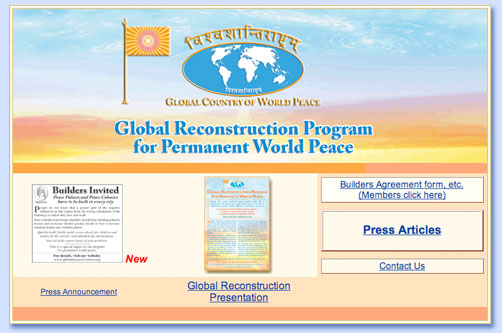 6. David Lynch Foundation
The David Lynch Foundation sponsors Consciousness-Based Education around the world, to create invincible nations and world peace. For further information, please visit: www.davidlynchfoundation.org