First Mahrishi Tower of Invincibility to be built in MERU, Holland
Continued ...
Maharishi Towers of Invincibility such as the one being built in Holland are being simultaneously planned and built in 48 of the leading nations of the world. The first tower will naturally go to that nation that obtains the funding and permissions most quickly. But the Rajas have resolved to dedicate and build the world's first Tower of Invincibility in Limburg, Holland, as this is that place where thousands have joyfully come to spend many days and years working with Maharishi to unfold his Master Plan to Create Heaven on Earth.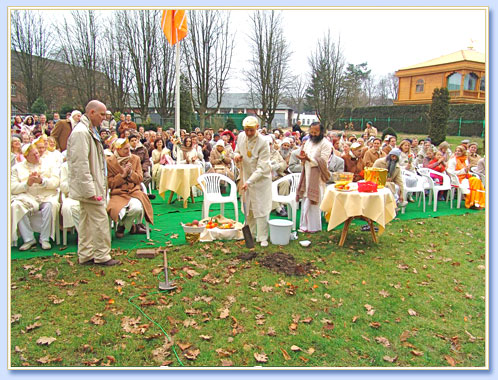 View slides of the groundbreaking ceremonies around the world on 12 January 2008. View maps showing where the Maharishi Towers of Invincibility will be located.
Maharishi Towers of Invincibility page 3 of 3