First Mahrishi Tower of Invincibility to be built in MERU, Holland
Continued ...
The founder of the Global Country of World Peace, His Holiness Maharishi Mahesh Yogi, who has touched the lives of millions of people around the world, and who is loved and acclaimed from ever quarter of society, has achieved the fulfilment of his teaching. After working tirelessly for over fifty years to fulfil his universal mission to bring enlightenment, peace, and invincibility to the whole family of man, he announced in January 2008 that his work is complete and fulfilled.
On the fiftieth anniversary of Maharishi's inauguration of the Spiritual Regeneration Movement, the Rajas of the Global Country of World Peace wanted to offer a gift to commorate Maharishi's world wide achievements, a gift of appreciation for all that he has done for each individual and all nations, by building the first Maharishi Tower of Invincibility in MERU, The Netherlands, which will become a place of world pilgrimage.
This gift will be a living symbol of knowledge—a Tower of Invincibility—a monument to knowledge and peace, which will grace this land Holland at MERU.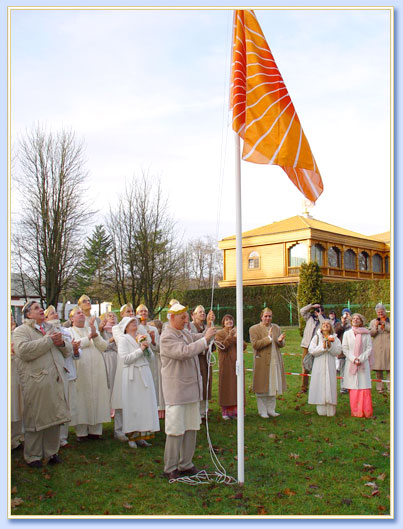 The monument will be a twelve-storey tower to stand with beauty and grandeur at the front of the MERU campus in the lovely Meinweg forest. It will house exhibitions highlighting all the areas of knowledge that Maharishi has brought to the world, as well as the history of his many global journeys and accomplishments. The tower will serve as an educational institute and will be an attraction as well as a place of pilgrimage for many generations to come.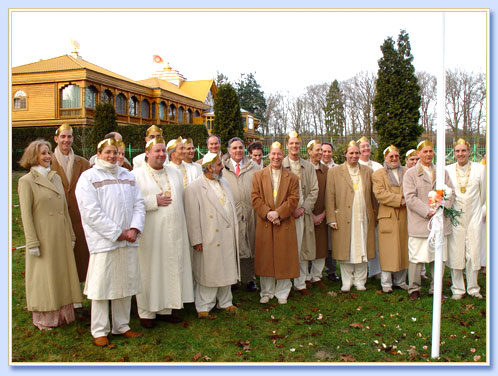 View slides of the groundbreaking ceremonies around the world on 12 January 2008. View maps showing where the Maharishi Towers of Invincibility will be located.
Maharishi Towers of Invincibility page 2 of 3


Action for Achievement: 1 | 2 | 3 | 4 | 5 | 6