3. Invincibility Trusts
Investors are invited to crown their nations with Invincibility by investing in the first stage of projects in the following 36 countries with high per capita income. For further information, please visit: www.invincibilitytrusts.org
This is not an offer to sell or a solicitation of offers to buy securities.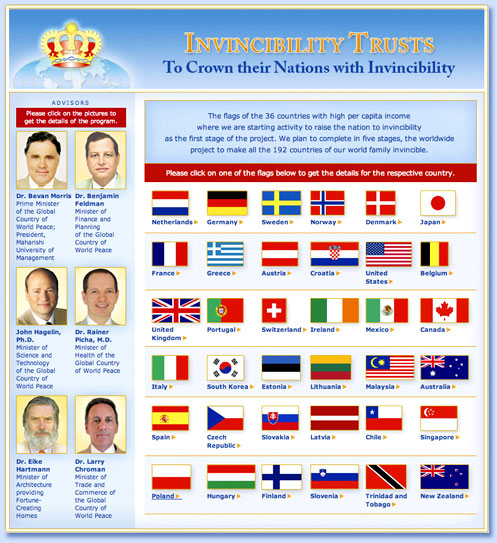 4. Global Financial Capital of New York
Investors are invited to consider seven projects in favor of life on earth, including invincibility for their nation; providing prevention-oriented, problem-free administration; creating high-level medical colleges in every country; establishing new universities, colleges and schools in every country; producing health food through promotion of organic agriculture in every country; reconstruction of the world's buildings to be fortune-creating; and eliminating poverty in the world. For further information, visit: www.globalfinancialcapitalny.org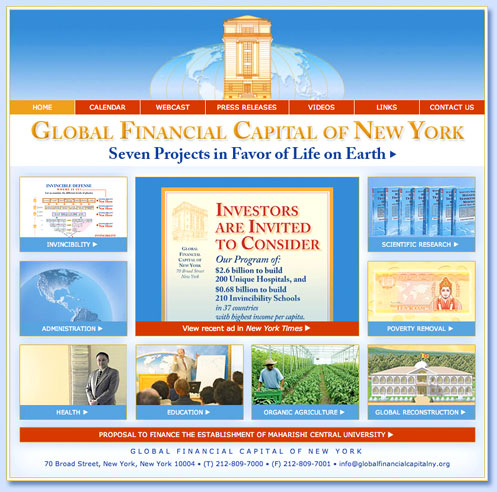 Action for Achievement: 1 | 2 | 3 | 4 | 5 | 6